Quick MVP Development
Validate your startup idea faster by quickly entering into the market by MVP development as core part of our Startup program.
Get Funded ~ upto $50k
7k Startup program provides Startup funding worth $50,000 for qualifying startups in the form of development services, if selected.
Prepare for Seed Investment
With 7k Startup Program, We build your core product to enter the market and prepare your Startup for Seed investment.
Build Lean & Quick MVP for your
Startup & Get Funded
Converting simple startup ideas into successful Businesses is an entrepreneur's dream come true. A product is at the core of the Startup Idea. And, It is hard to make sure that your product idea resonates well with the market. That is why you make an MVP(Minimum Viable Product) before you spend all in. Where you strip your main idea down to its main core and deliver it to the market to test the waters. This way, you wont be spending your precious resources, time & money in building something which although can be a great idea but not tested & verified in the market market. In this time, To get seed Investment your idea should be market ready & proven.

And 7k Startup program makes sure you can build your
Get Funded for
$50,000

in our Startup Program
Well, Lets Talk!

How you invest $50k? If your startup is sleected to attend our virtual Startup Program, You will be provided an MVP, Guidance & Support for a Whole Year. And at the end of the year, If you achieved the agreed target, We will fund your startup with $50,000 worth of Development services to build your fully polished product & talk equity!
~Know if You Qualify!
Quick facts about our Startup Program
We are looking for the next big thing to partner with our Tech expertise. Here are some quick facts to know anout our startup program
We Accept
We Fund
We Get
Suitable Startups
Web & Mobile Applications for: B2B/Enterprize, eCommerce, Software, Lifestyle, Travel, Foodtech, Fintech, Social Networking, Health/Medial, Training/Coaching, Architectural, Internet of things.
Apply on F6S
The 7k startup Program helps your startup
Get Funded & find Seed Investment with MVP Development
The unique thing about our Startup Program is that We are only accepting early stage startups or idea which require an MVP Development for a quick market launch to a live audience. 7K Startup program work with almost every type of startups to help them realize their full potential from start to growth level. Essentially we provide a realization & development service with a twist, making it into a unique "Startup Program" and full tech strategy in return for a small fee of $7000.

We dont take any equity unless you are selected for 2nd phase of our startup program to get funded for $50,000 by us. That is when we take a little founding equity if your startup achieves the milestone. We become partners with you & your startup and only benefit from the success of your startup.

We will help you bridge the gap between idea stage and launch by quickly and efficiently breaking down the USP of the idea to develop a beautiful MVP that can be launched to live customers with a quick marketing boost. We make sure you startup is ready for market validation and help you achieve crucial Seed Investment by including MVP development in our kind of startup accelerator.
Discuss Your Startup Idea
The Big Question!
Is it a Startup Accelerator & How it helps to Get Funded with MVP Development?
We dont consider ourselves as a Startup accelerator although we provide more benefits than a typical startup accelerator apart from physical office space and in-person discussions. And we help you get funded with a proven startup strategy. Our goal is to provide a startup with all its Technology requirements in One package.
The proven Startup Strategy
Many startups make a mistake of hunting for seed investment as soon as you concieve the idea or have some reserch. That is very unlikely unless you have a great track record at Google, Apple or Microsoft. For every other dreamer & achiever, There is proven startup strategy to Get funded and get Seed Investment.
Start MVP Development
Before working on your full startup idea and burning through your precious resources, The iser option is MVP development. As you have the best idea and you have research to prove its market validation. But the for a Startup, Market validation is everything. And MVP development can help you get that crucial market validation and feedback which will help you get funded and find seed funding.
Prove & Get funded
Once you have proven your metal with solid feedback from your target audiance. Or you know how to pivot in the right direction based on the initial customer feedback. It is easy to get funded. 7k Startup gives you an option to get funded by DesignersX for $50,000 worth of development services to build your complete and polished product.
Be Ready for Seed Investment
Getting a seed investment is as crucial for your startup as Market validation. Very rare startups can become profitable in their first run. If you are profitable, Thats great. If not, but have a proven model with your MVP development. Then getting a Seed Investment from a verified venture firm is the best option to go further. And 7k Startup helps you get seed investment by helping you along the way in each of your crucial decisions.
Succesful startups started as MVP with us!
We know our startup program looks like an unbelievable one stop solution for all the problems a startup founder may encounter in the startup life-cycle. Here is a list of a few startup alumnis who entered into market using 7k Startup's One Stop solution and either got or racing towards their Seed Investment.
Founder's Say: Don't take our word for it – here's what other founders say. You can also contact them if you like.
Whats included in 7k Startup Program?
Below is the list of benefits & perks you get when you join 7k Startup program
Market Ready Product with MVP Development System
As our startup program is focused around MVP development, We will make sure the first thing we focus in our discussion is, If we can successfully build your MVP. You will be offered a spot only if we think we can build your MVP.
Technology Support 12 months & more
With 7k Startup program, We understand that we are not in the business of just providing development services. So we include a full 12 months of Technology support for your startup after the launch to make sure you have a Bug-Free startup journey.
Launch Strategy to conquer the target market
Not every startup founder have a good strategy when it comes to lanch of your startup product. That is why we help you with making a solid launch stratgy while giving you tools to implement it.
Marketing Boost & Growth hacking tools
Every successful startup need marketing boost to reach the target audiance. We help you boost your marketing efforts with our experince and right tools with the help of our partners.
Supercharge with Partner Perks & Benefits
We partnered with industry leaders to provide you with useful credits for Marketing, Cloud Hosting, Email services, Payment processing & Banking providers. And we keep on adding new partners with time. Below are additional perks and benefits you get by joining 7k Startup program.

*=included with HubSpot for Startups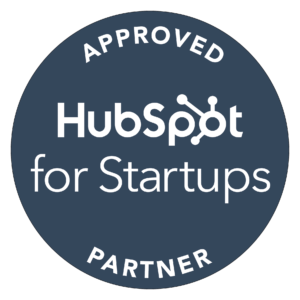 Hubspot for Startups
valued $17,000
Startup Friendly Pricing to HubSpot's growth stack software package (All-in-one CRM, Sales, Marketing, and Services plans). This is an average savings of $17,000 in the first year!
Twilio Startups
valued $7500
Expand your startup and connect with more customers globally using Twilio Startups credits and resources. You will receive $2,500 in Twilio credits, plus $5,000 in SendGrid credits.
User.com Startup Pack
valued $1400
Making marketing automation technologies more accessible for startups. With special deal through 7kStartup, you get access to User.com usage credits worth $1400
AWS Activate
valued $5,000
AWS Activate is a program with resources designed to help startups get started building their business using AWS. Our startups receive $5,000 in AWS Promotional Credit and business support.
Stripe for Startups
valued $20,000
Stripe's payments platform helps you build and scale your business online. HubSpot for Startups customers have access to waived Stripe fees on your first -or- next $20,000 in payment processing.
Segment Startup Offer
Implement Segment once and connect to almost 400 marketing automation, analytics, CRM, and payment tools with the flip of a switch without engineering hours. Access $50,000 in credits annually for two years, plus mentorship and education.
Mercury – Bank for Startups
Mercury provides a modern banking interface, with a great checking/savings account and analytics, APIs other tools to run your startup. HubSpot for Startups customers who move over to Mercury as their primary bank are eligible for exclusive benefits.
Corporate Card for Startups
Online application, no personal guarantee, no security deposit required, and built for modern businesses. Powered by the Visa network. Sign up and get $50 cash back.
Meet Your Startup Team
Making a product into reality needs a strong and qualified team. And being in the industry from more than 10 years, we know how improtant it is to have crucial team members. When we developa product or MVP, We understand that below mentioned team is required at minimum
Chief Technical Officer
The true leader and technical representative of your team. Knows inside-out of technology for what & how to implement.
Project Manager
Dedicated manager who puts product idea into measurable & trackable tasks. So it can be made and executed in timely manner.
Mobile App Developer
Full time mobile app developer, proficient in building Android & iOS apps with technologies like Angular, React, Flutter, Swift & Kotlin
Web App Developer
Backend & Web, being the backbone of any tech projects. Your team will need web developer well-versed in tech like PHP, Java, Ruby, .Net, Javascript & Python.
Front-End Developer
Look & feel matters to your product. For which you will need a frontend developer proficient in Graphic Design, HTML, CSS & JS frameworks.
Awards & Recognition
7k Startup program is powered by DesignersX, Which is one of the top web & mobile app development companies in south florida. Awarded top mobile app development company and top web app development company multiple times, DesignersX brings top notch team and experience for your MVP development through this Startup program
GoodFirms – Top Mobile App Development Company
ITFirms – Top Web Application Development Company
appFutura – Top Mobile App Development Copany
Clutch – Top IT Services Company
Approved Partner of Hubspot for Startups
In a nutshell
We provide MVP development with marketing boost & benefits with partners like Hubspot to give your startup a smooth market entry and whole 12 months of support. If you achieve your startup goal with MVP development, then you get funded by us for $50,000 worth of development services for your complete & polished product. That is when you take us in as minor equity holder and we support your startup to its journey to a profitable exit or unicorn startup status.

Know More & Apply
Miami
1485 Banks Road, Lakeview Business Center, Margate, Florida(USA) – 33063
London
3rd Floor, 207 Regent Street, W1B 3HH, London, England
Mohali
#699, FF, Industrial Area – JLPL, Sec 82, Mohali, Punjab(IN) – 140308